HUGE SALE!!
Uta Brauser"Germany"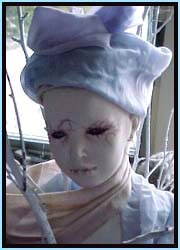 SPECIALS FROM OUR
Collectables Division Sale
Click and See what's on SALE at: DOLLSALE



Hanae Mori
Franklin Mint
LOTS must go-go-go!
10% up to 60% Off!
at:
DOLLSALE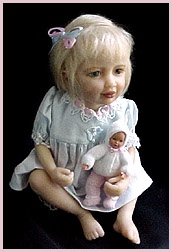 Eva Helland
Use

OR US & International
viaBidPay.


www.BidPay.com


YOU CAN SEARCH THIS SITE: For Favorites!

Fine Art Doll Info at: MANN GALLERY

Scientific surveys have shown that the thing we like to look at the most in the world is people; it's a simple fascination for the face and figure! Many creations are like the pages of ornate fantasy illustration art come to life, portraits, or perhaps even some dark corner of our own mind!

In addition to the sale items, you may also bid on
UNIQUE ITEMS at E-BAY and AMAZON!!
Choose the auction you wish to attend!


EXTRA SPECIAL Accessories & dolls at RUBY LANE:

Exotic Jewelry, dolls & Art from India: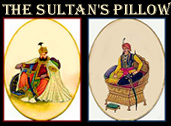 AsianArtGifts at Reasonable Prices!

Fashion Dolls

Click Here!
Interactive

Page! Asian Horoscope, Coloring, ETC!
Go Here if Sent
to Pick Up a Greeting Card
© Nancie Mann
Last Updated: